PICTURES: Generations do battle in electric Goodwood salute to Kings of Speed
---
Published: 01:00, 11 July 2019
---
---
---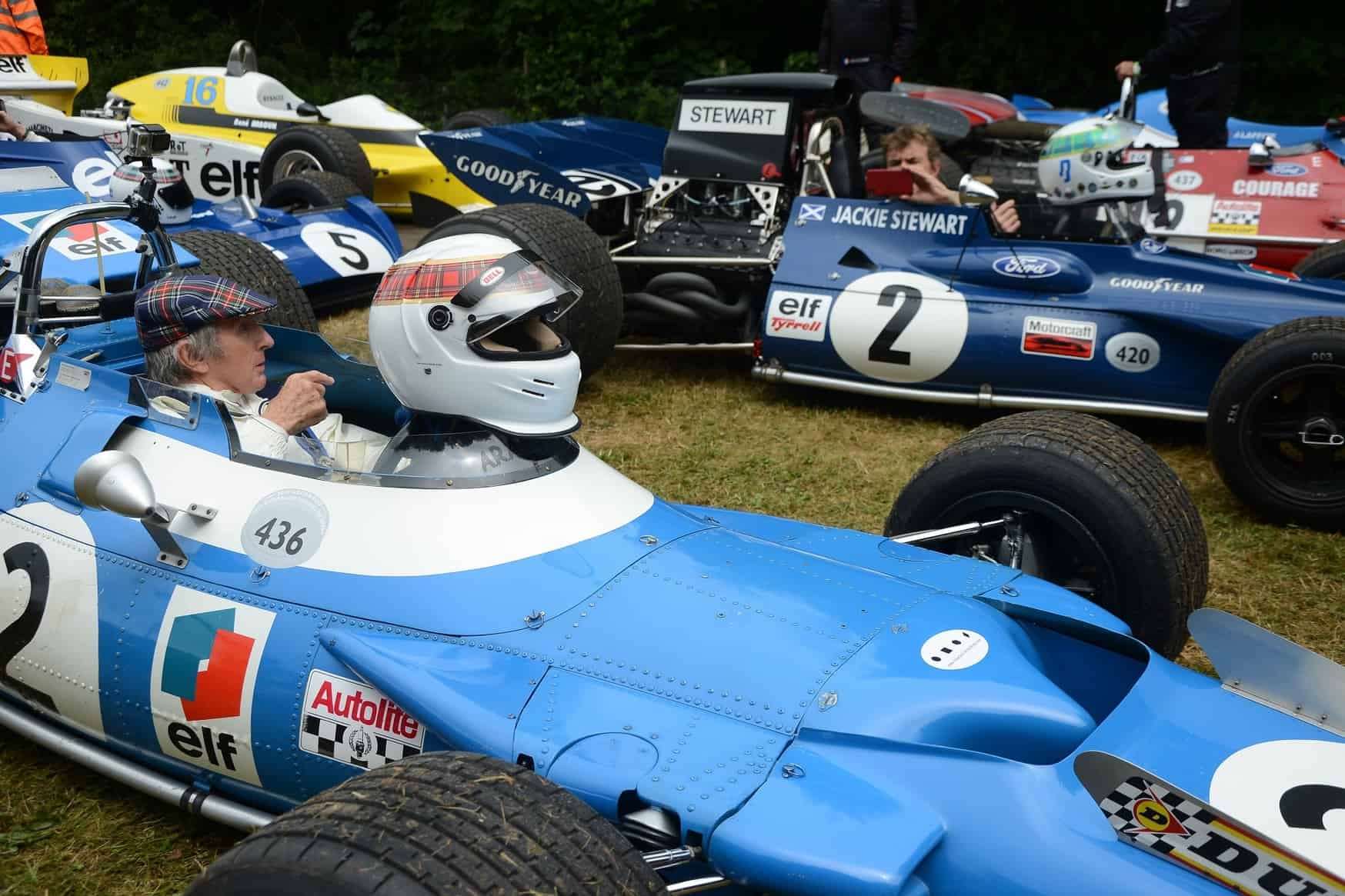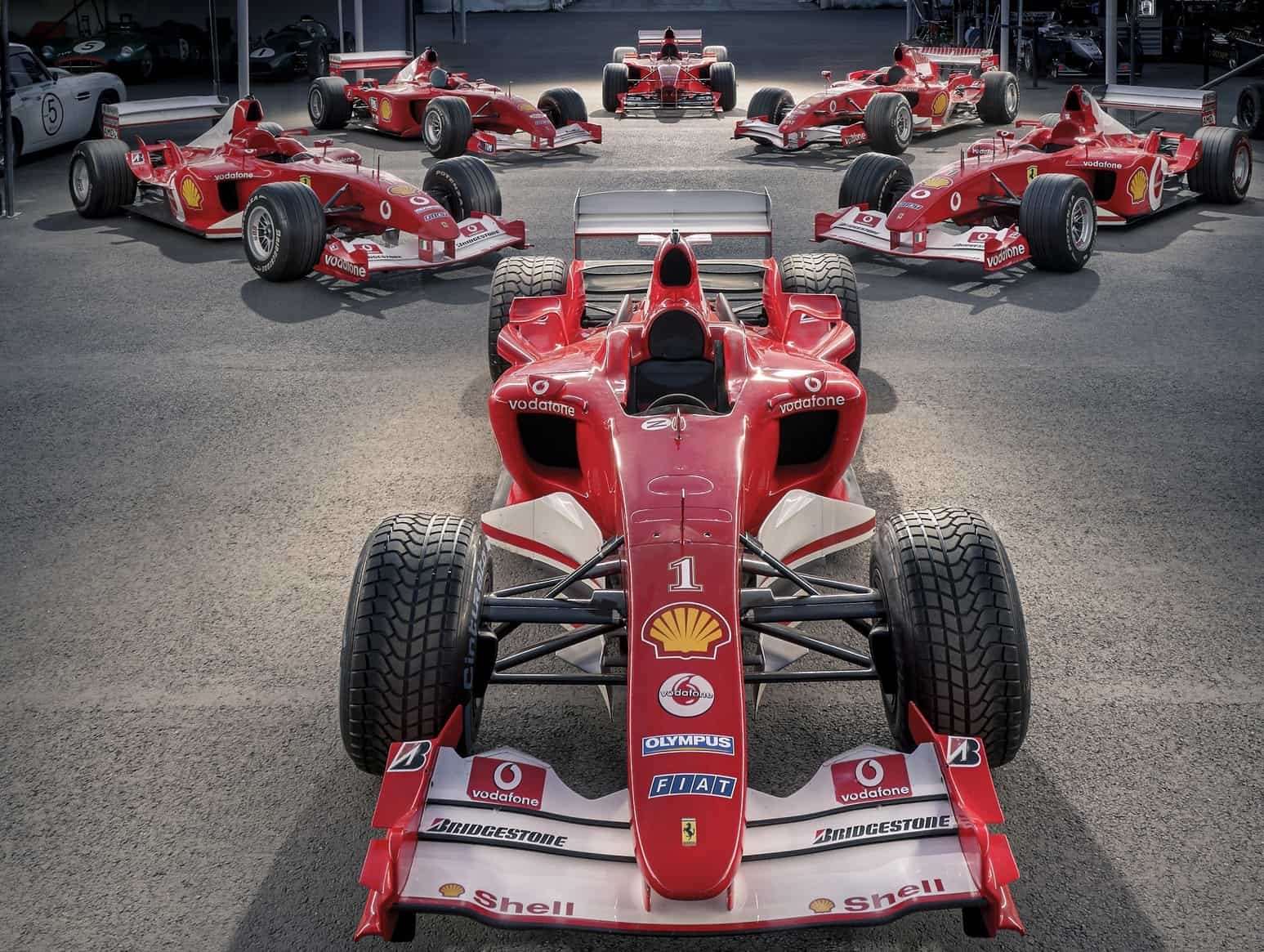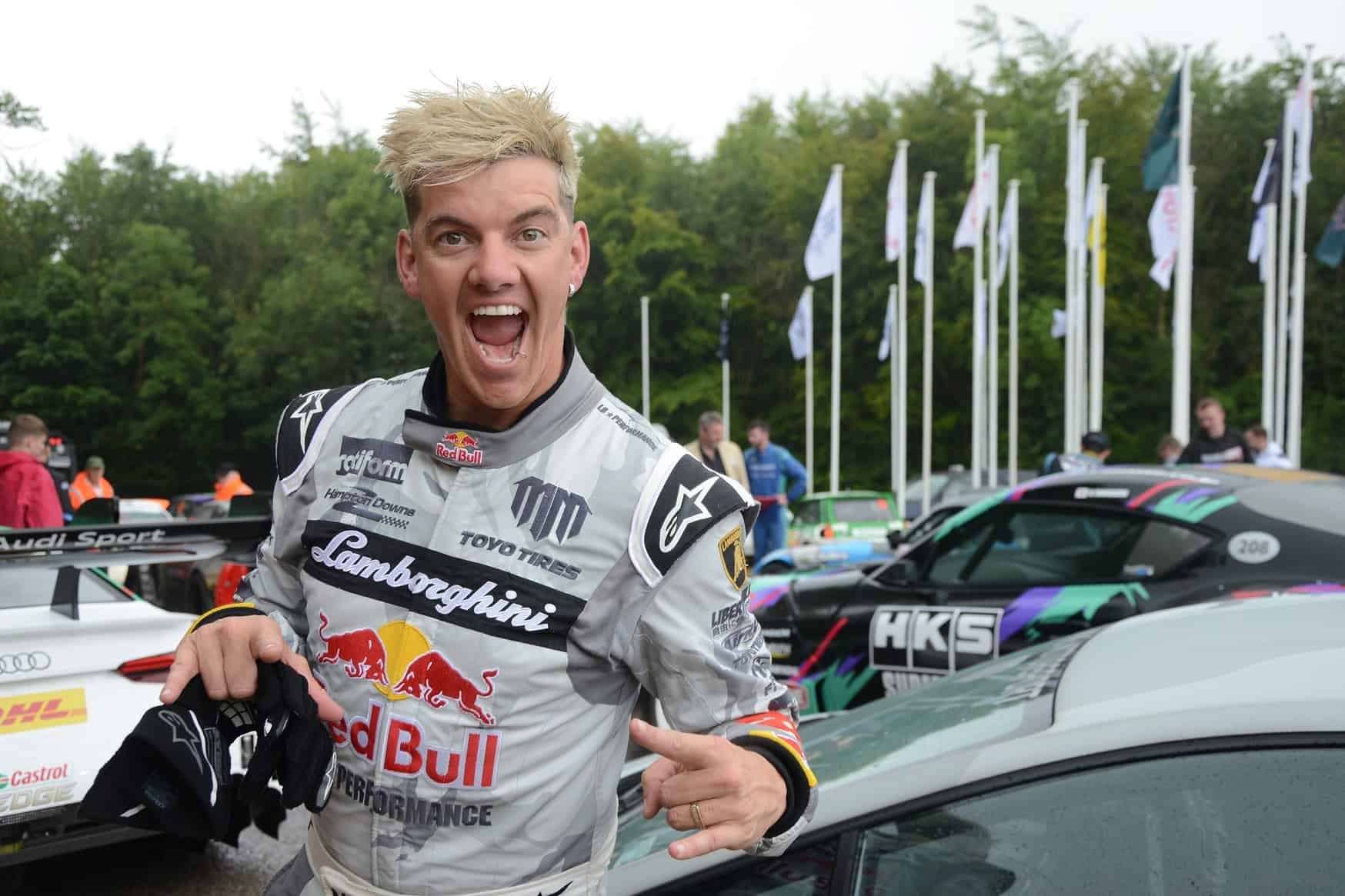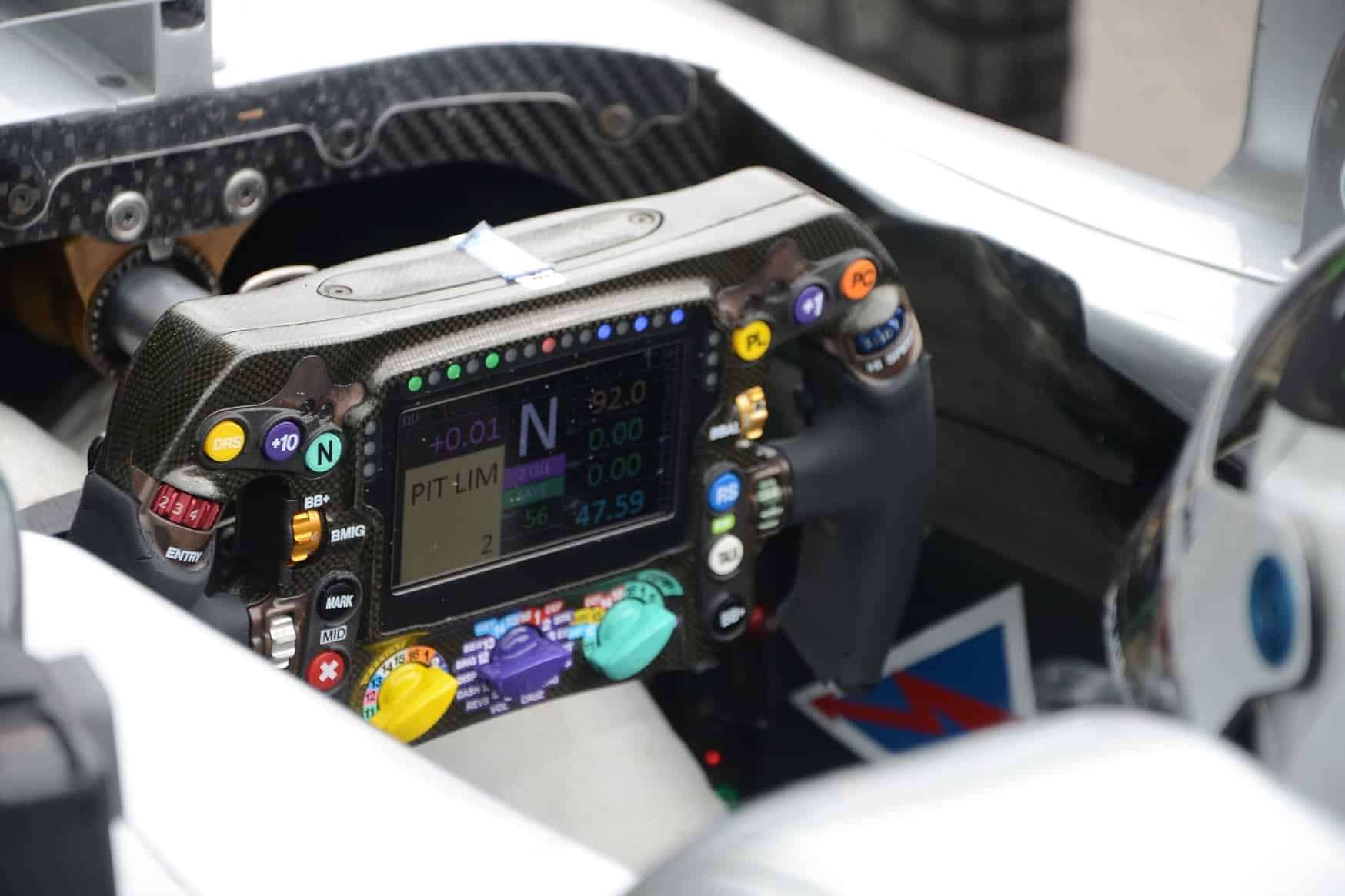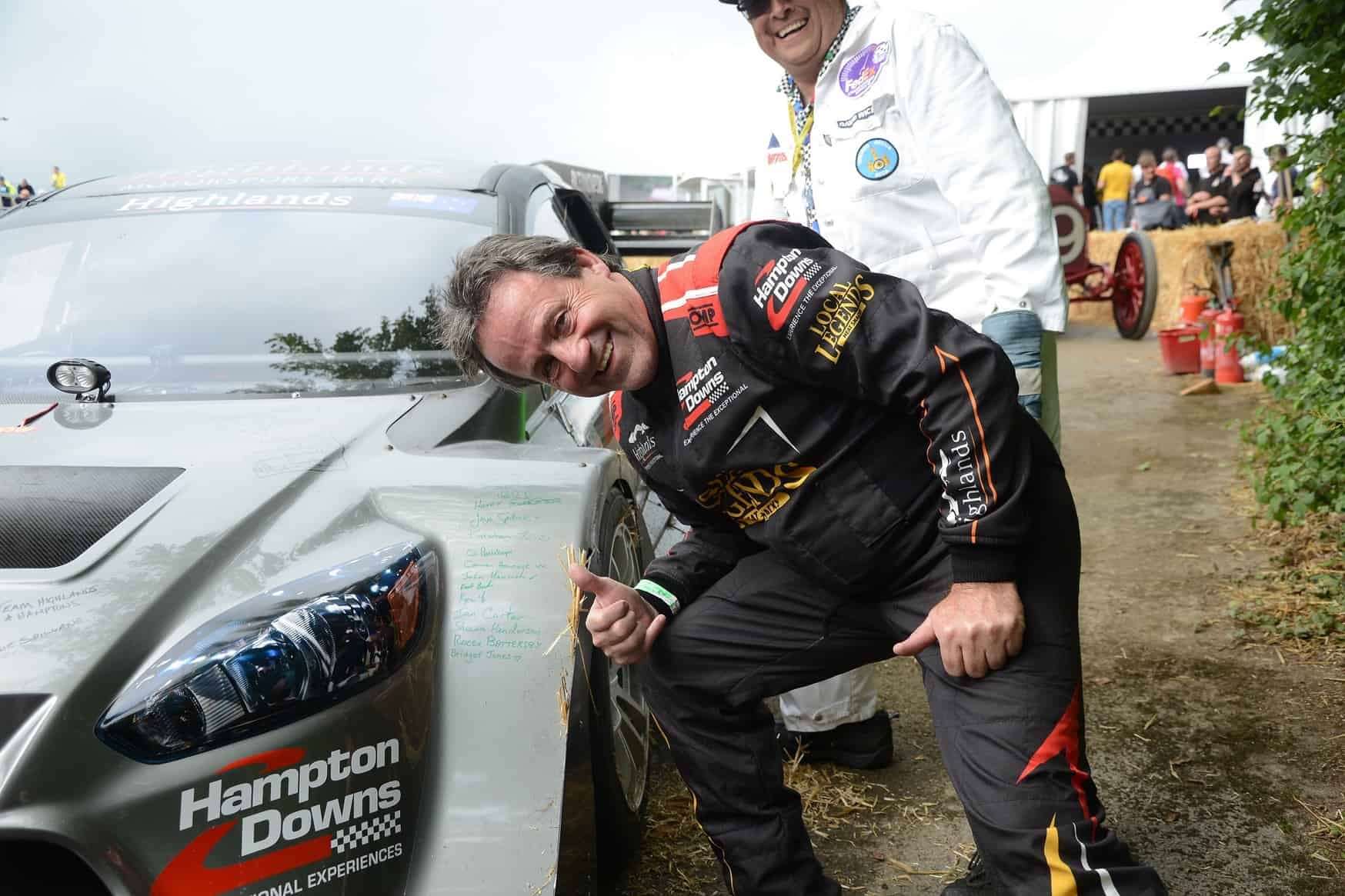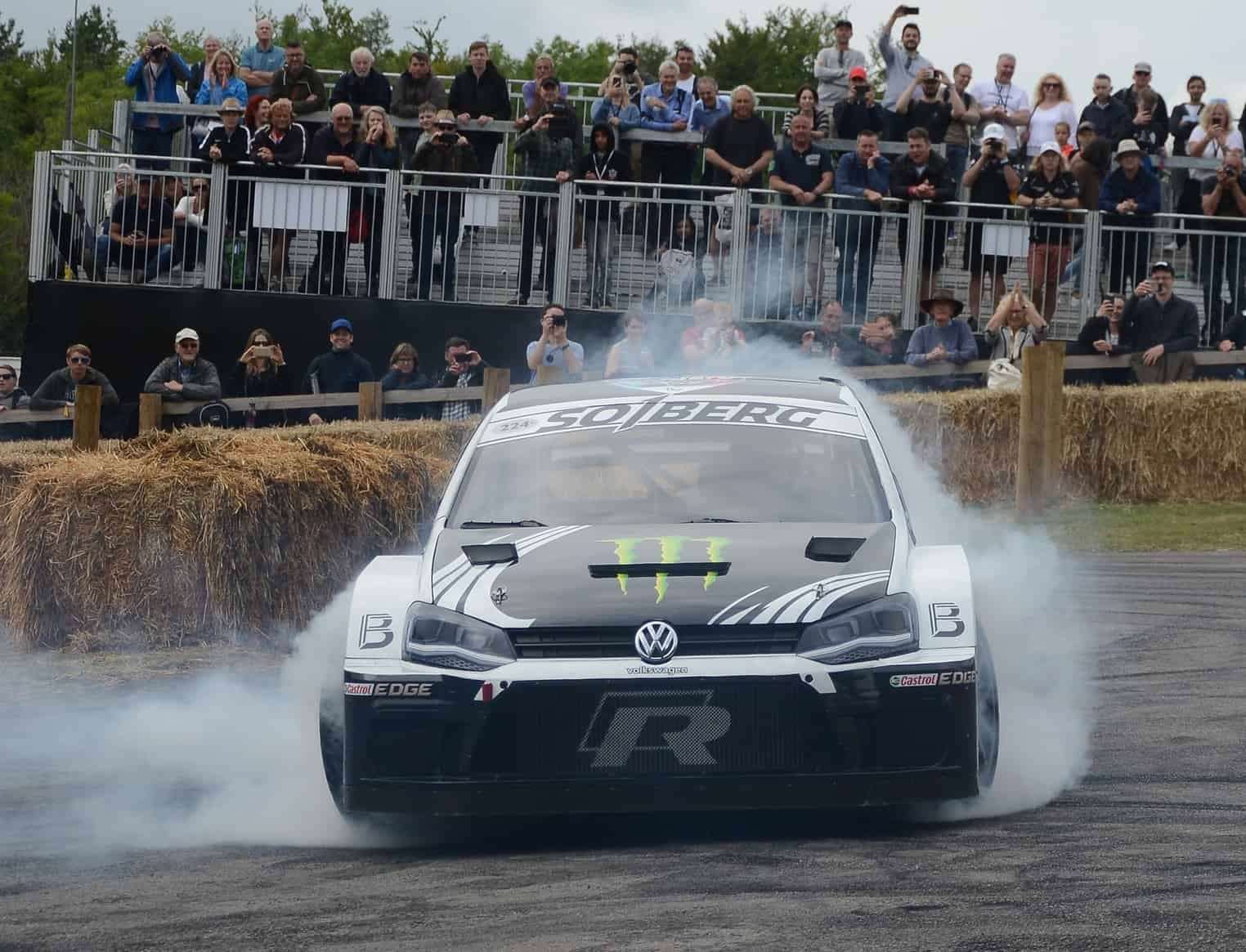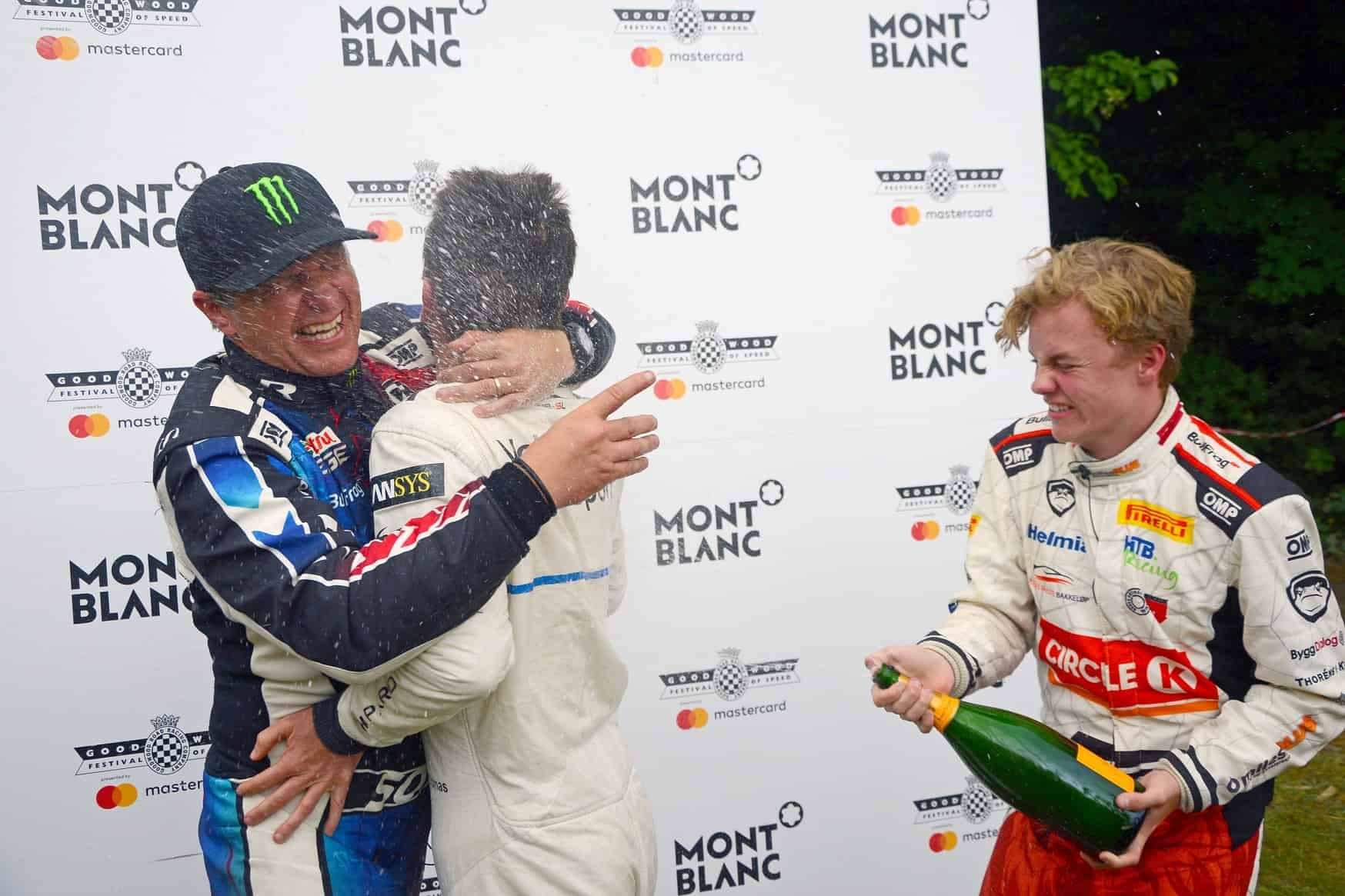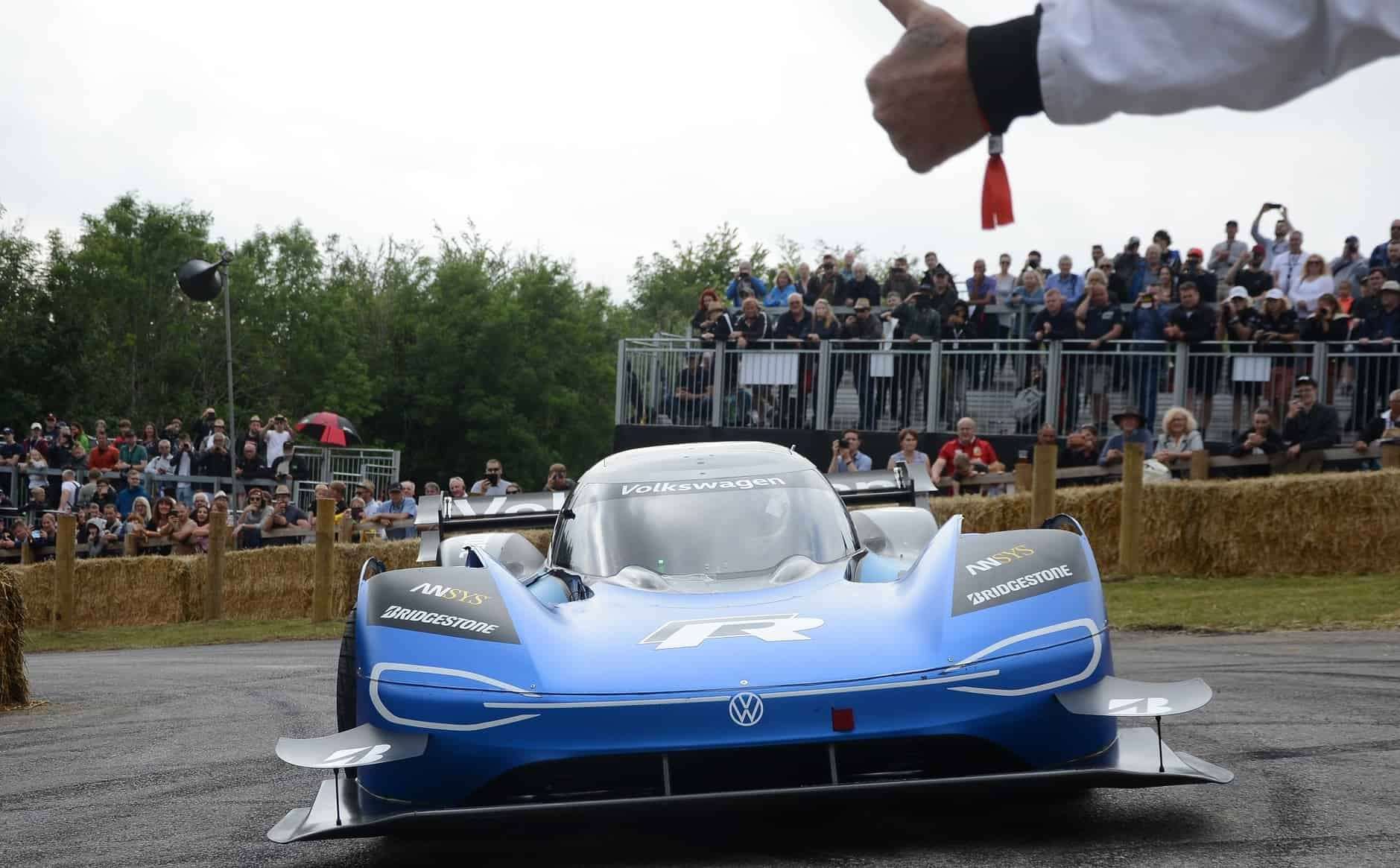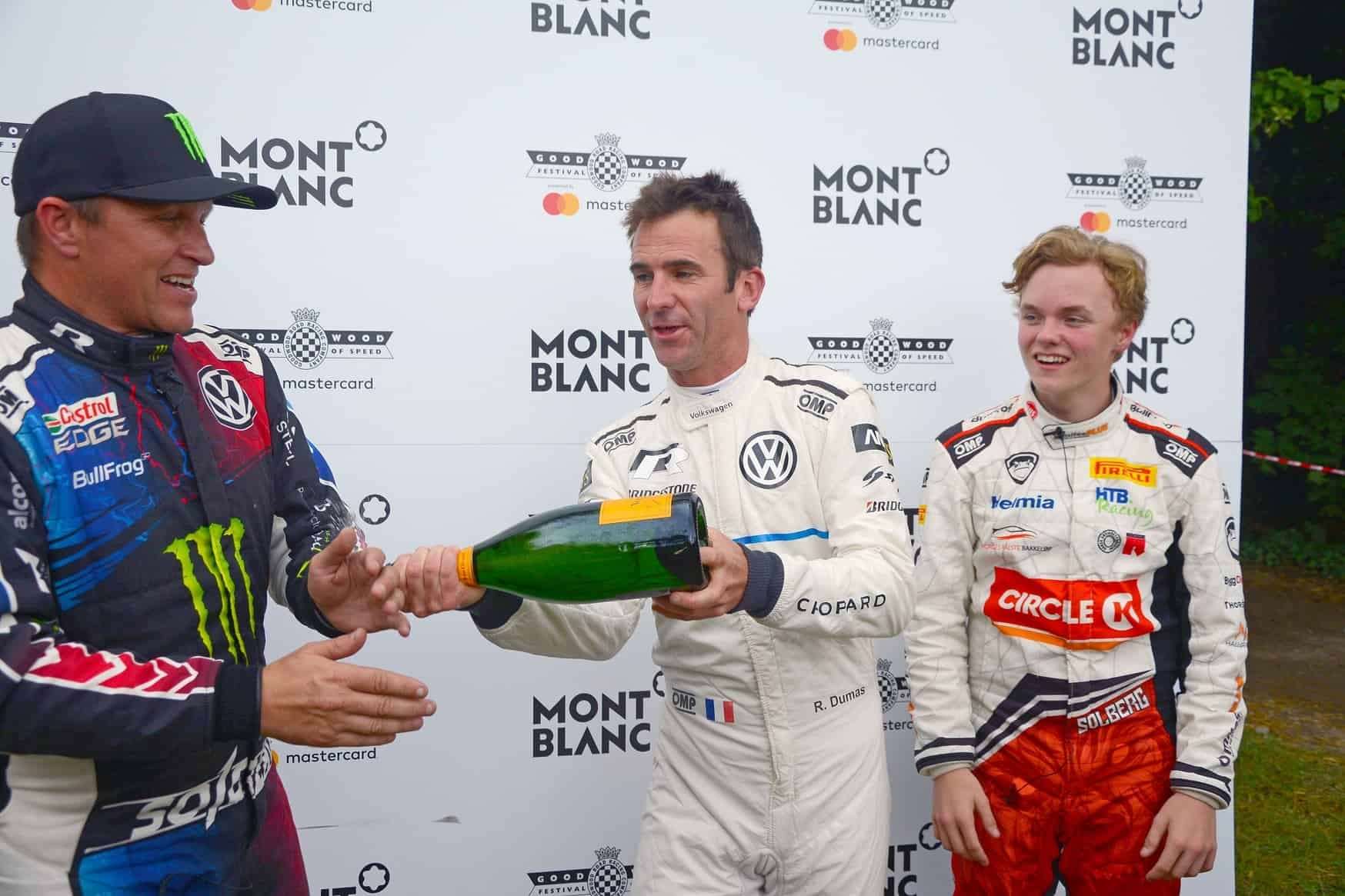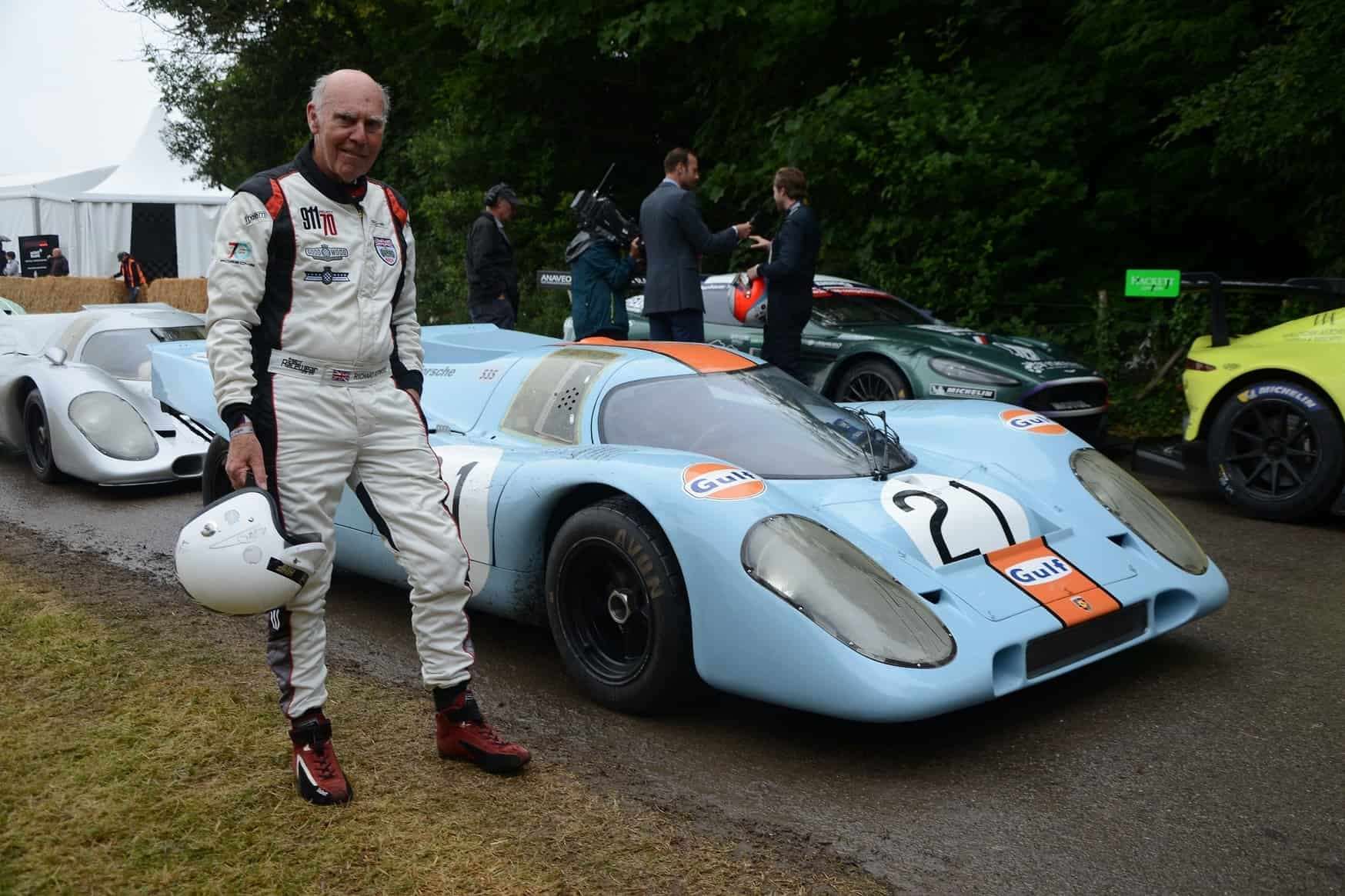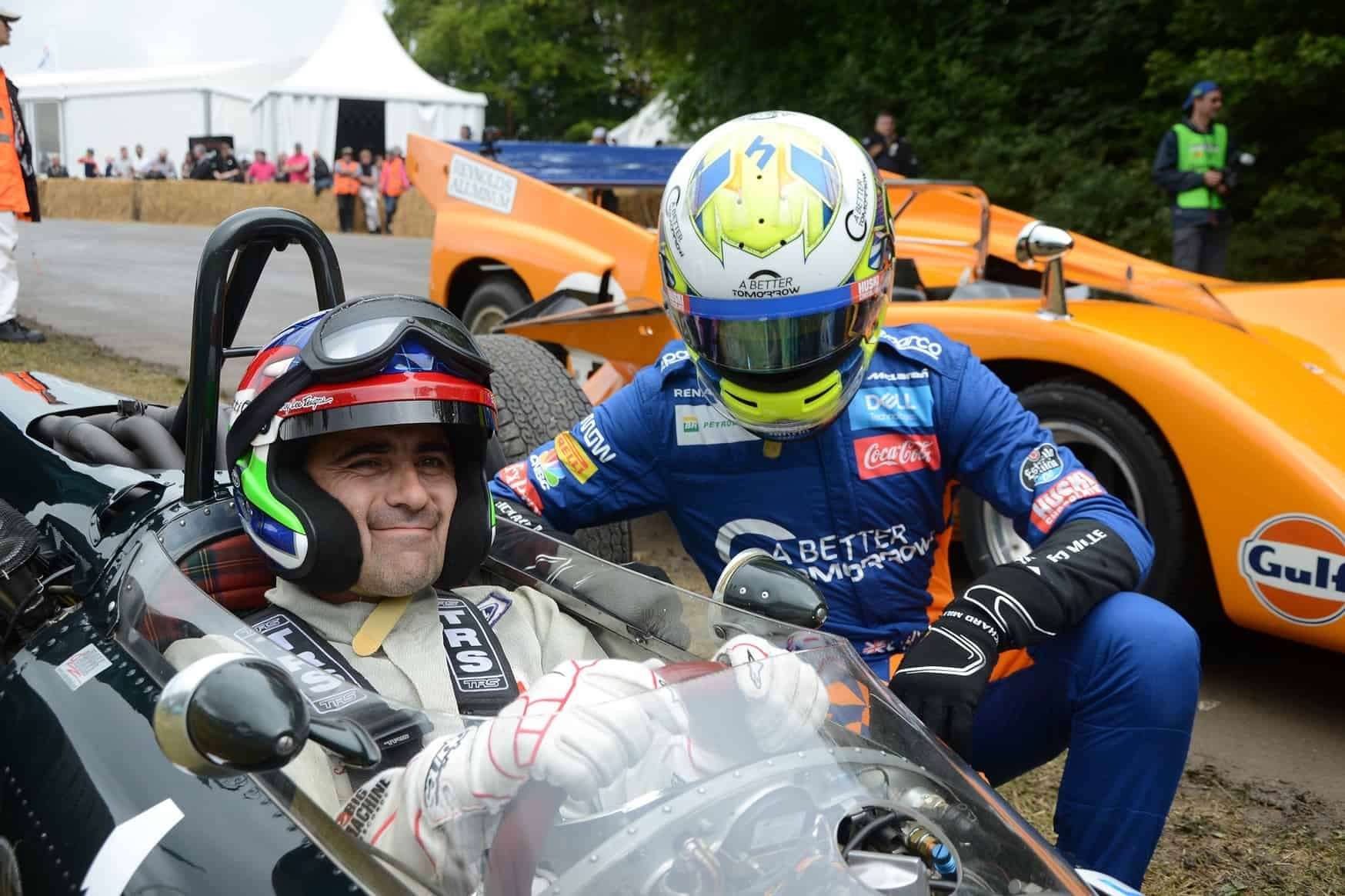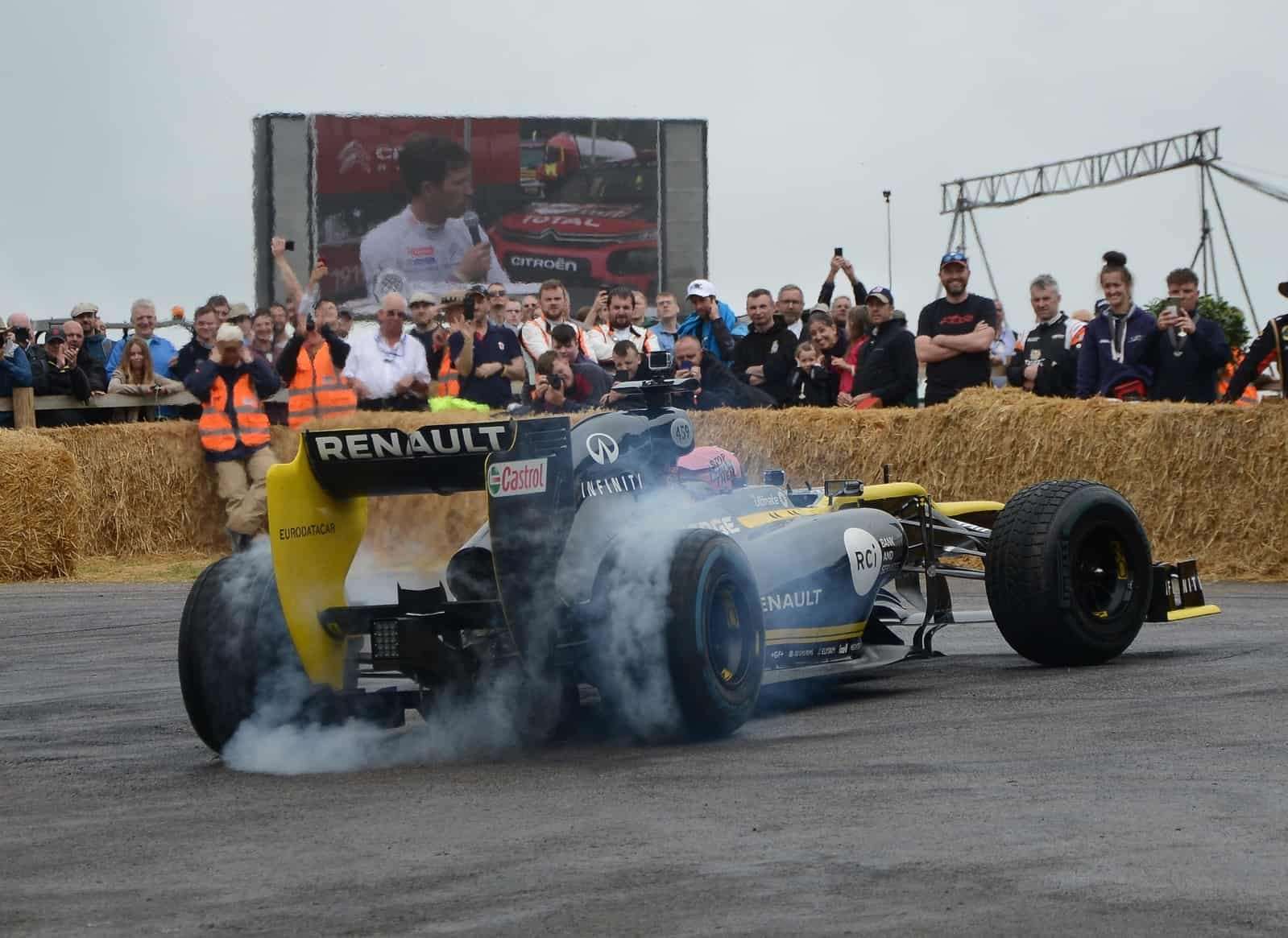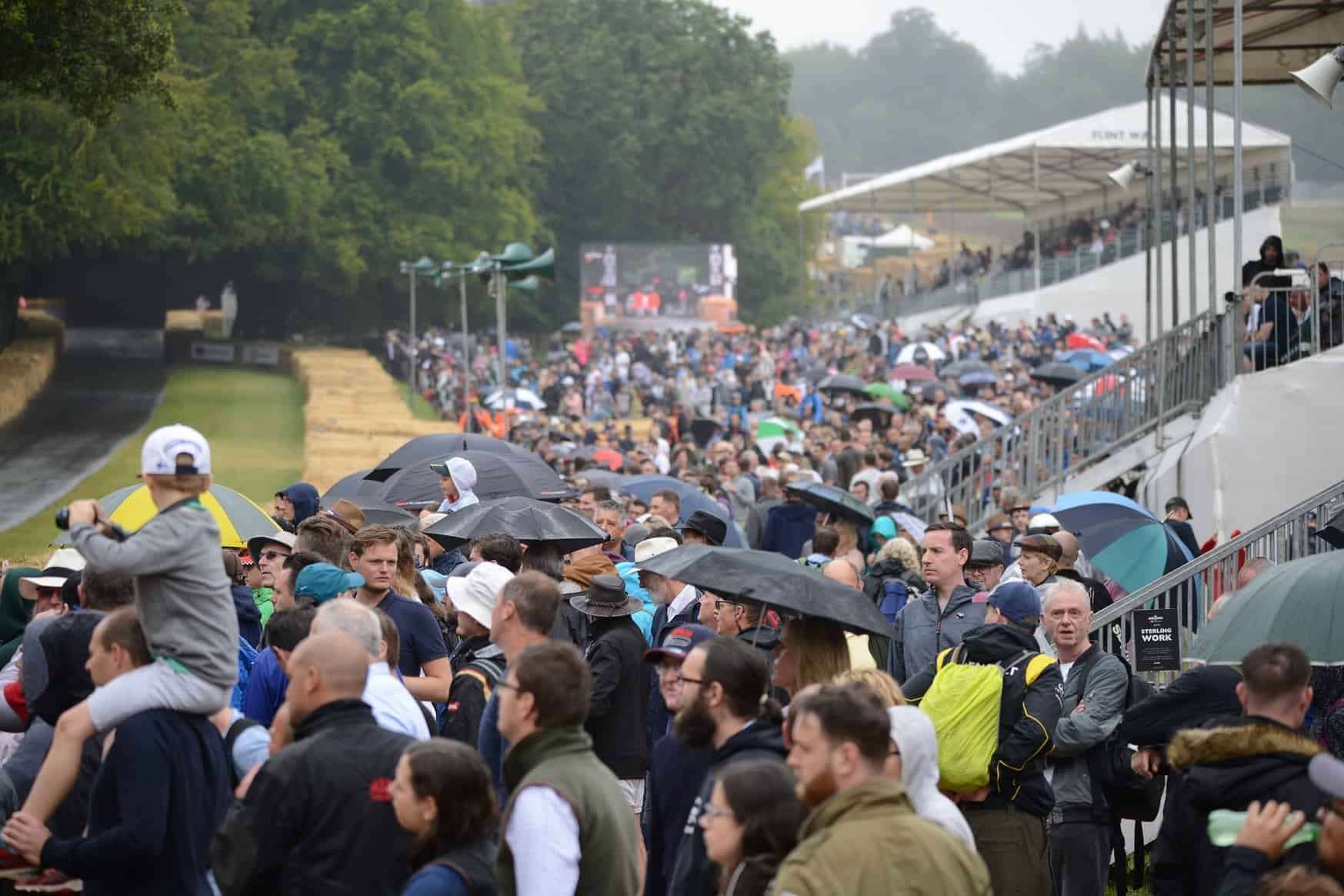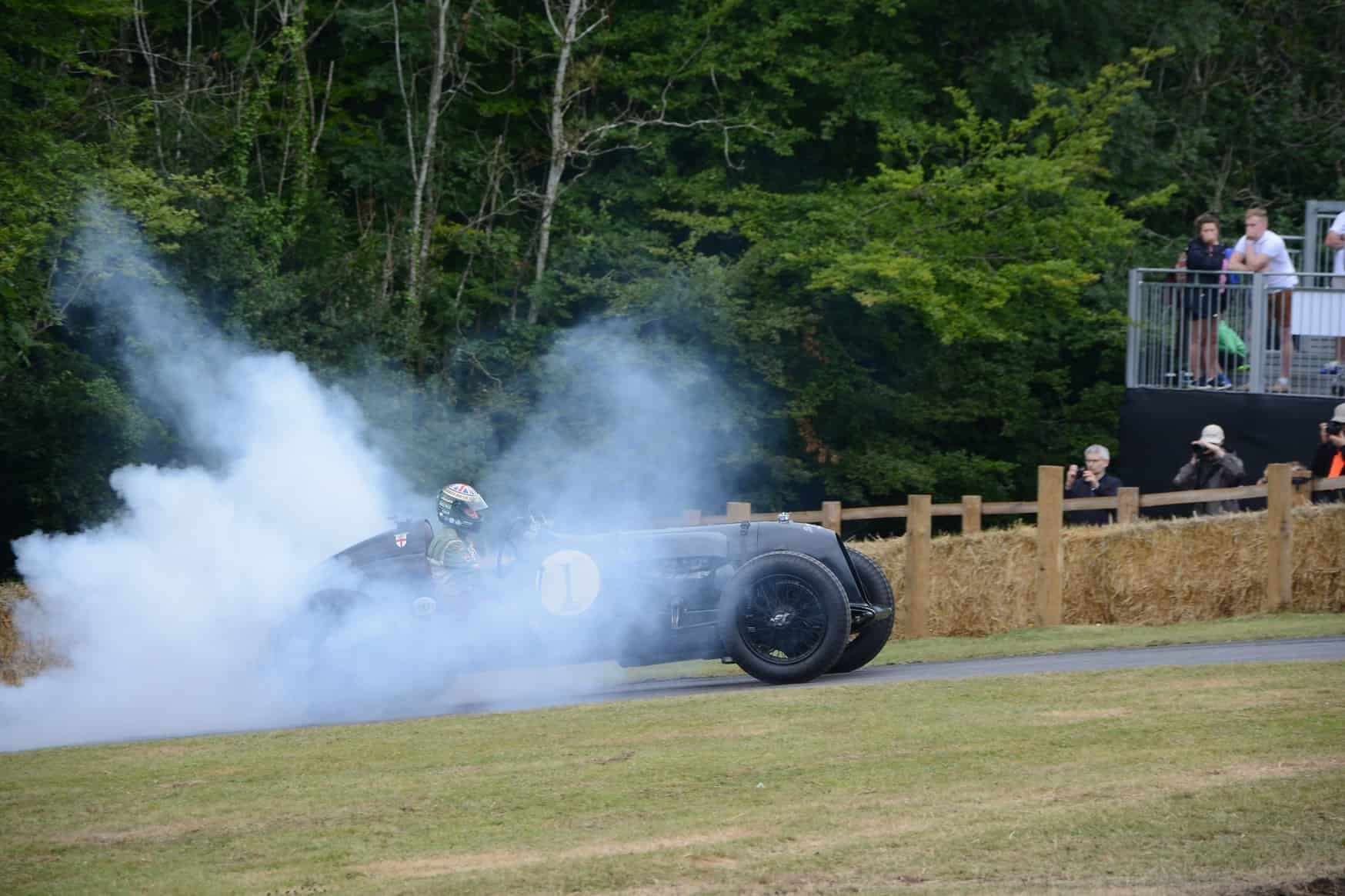 CROWDS flocked to one of the world's biggest motoring celebrations to be overwhelmed by a display of the next generation cars and stars in Goodwood's salute to the Kings of Speed.
For the second year running the all-electric Volkswagen ID.R racer that had won the American Pikes Peak hillclimb with a new record repeated the feat on the South Downs in the hands of Frenchman Romain Dumas.
In the 27th Goodwood Festival of Speed (#FOS) he set the fastest ever time with 39.9 seconds, crossing the line at 134.7mph to crest the downs after a twisting 1.16 miles from a standing start.
As early as Saturday, the Frenchman in the first fully electric race car from Volkswagen beat the track record set by Nick Heidfeld in a McLaren Formula 1 racing car by 1.7 seconds, a record that had stood since 1999.
Wet conditions on Sunday morning left a damp track for the afternoon shoot-out which was still dramatic but favoured the rally aces.
Twenty years on and in a field of aces in mighty machines drawn from around the world, Heidfeld was no slouch, placed eighth in the Mahindra M6Electro single seater.
But while zero emissions beat fossil fuel for the shoot-out victory title in 42.32sec, there was a family generation game right behind Dumas with rally ace Petter Solberg in a VW Polo WRX world rally car taking second place in 47.83sec, less than two seconds ahead of his 17-year-old son Oliver in a Citroen who won the hearts of the crowd on his way to third.
Dumas said: "Setting the overall record in Goodwood with the ID.R makes me very proud. The short hill climb is a very special challenge. Because the track is so short, I could not afford even the slightest driving error, and every fine detail had to be just right in the ID.R's set-up.
Dumas, who had already taken the overall victory in 2018, when he simultaneously set the best electric time.
Volkswagen Motorsport had modified the ID.R specifically for Goodwood. Compared to the records on Pikes Peak and the Nürburgring, the latest evolutionary version of the electric race car, among other things, was characterized by a lower weight.
Solberg, who finishes his more than 20-year rally career at the end of this season, competed with a 580PS Volkswagen Polo R Supercar, with which he participated in the 2017 and 2018 World Rallycross Championship.
Son Oliver competes in the European Rally Championship in the Volkswagen Polo GTI R5, in which he clinched a victory on his debut.
Also cresting the hill were Grand Prix drivers including Mercedes Valterie Bottas, Renault's Daniel Ricciardo and McLaren's Lando Norris who were not timed officially and were more concerned with putting on a show – although Bottas's steering wheel readout displayed an interesting '47.59'
Also burning rubber were the drift racers including New Zealand drifter 'Mad' Mike Whiddett forever pushing himself and his machines to the extreme, and this year debuted a specially-converted Lamborghini Huracan LP580-2 with Liberty Walk styling finished only on Thursday.
In addition to running up the hill course, the drift racers put on spectacular displays in the new Arena that was formerly the Cathedral Paddock opposite the Stable Yard where BMW showed its latest models including the world debut of the Mi8 convertible
Many of the major car manufacturers were there with stands showcasing their latest models like Ford's new Focus ST but the 'test drives' on the stand were helter-skelter style down a monorail.
This is a particularly big anniversary year for manufacturers with Bentley (100 years), Citroen (100 years), Mini (60 years) and Pagani (20 years) waving their flags while Aston Martin was the subject of the main Goodwood sculpture with the 70th anniversary of its first Goodwood race victory.
But as Goodwood Festival of Speed presented by Mastercard celebrated Speed Kings – Motorsport's Record Breakers, the men and women at the peak of performance were saluted too.
Sir Jackie Stewart has been a long-time supporter of the Festival of Speed, and this year the great Scot was honoured with a special tribute marking the 50th anniversary of the first of his three Formula One World Championship drivers' titles.
Joining him on the track in a raft of cars were sons Mark and Paul, and other stars including fellow Scot Dario Franchitti MBE, the now retired four-times IndyCar Series champion, three-times winner of the Indianapolis 500 and reputedly worth 50 million dollars.
Other participants who have been honoured by the Queen for their motorsport contributions included New Milton's veteran biker Sammy Miller who met up with fellow two-wheeler MBE-holder Maria Costello who rode a sidecar outfit up the hill.
Sammy, who rode a 1954 BMW Rennsport from his museum collection, said: "I've ridden here every year since it started and I've enjoyed every one, it just gets better."
The event made a feature of celebrating the life of Michael Schumacher – the most successful driver in Formula 1 history with seven world titles.
With 2019 also being the 25th anniversary of the German ace's first F1 World Championship, the special tribute saw a grid of cars that spanned Schumacher's career, including every one of his title-winning Ferraris.
Schumacher (50) suffered a severe head injury and was left in a coma for six months following a skiing accident more than five years ago in France when he fell and hit his head on a rock.
A capacity crowd and VIPs including Michael's wife Corinna, FIA president and former Ferrari team principal Jean Todt and former Ferrari chairman Luca di Montezemolo, along with host and festival founder the Duke of Richmond, looked on at a unique display of Schumacher race cars including every title-winning Ferrari.
Also on hand were other luminaries who featured strongly in Michael's career, including Ross Brawn and 1996 World Champion Damon Hill, whose battle with Michael was one of the most iconic of his career.
Ross Brawn said: "Anyone at his level has to have natural talent. You can work as hard as you like but, if you haven't got that natural talent as a gift, you won't succeed."
Damon Hill, whose 1994 rivalry with Schumacher ended with the fateful coming together in Adelaide that handed Michael is first World Championship, said: "Lewis [Hamilton] is catching up with the statistics, but there's a long way to go before anyone can equal Michael's record and there's no question that the guy had the most outstanding ability as a racing driver.
"He had the qualities you need to be successful – he had this ruthlessness, talent, concentration and dedication."
---
---