First phase of Hurst Castle repairs complete, say English Heritage
---
Published: 00:30, 29 June 2021
---
---
---
THE first phase of restoration work has been completed ahead of schedule at historic Hurst Castle which partly collapsed into the sea earlier this year.
New defences against the waves have been built and better access provided to the damaged east wing, said English Heritage.
Work has been ongoing over the past month with 5,000 tonnes of Cornish granite boulders and 6,000 tons of shingle used to construct the 90-metre revetment.
Gallery1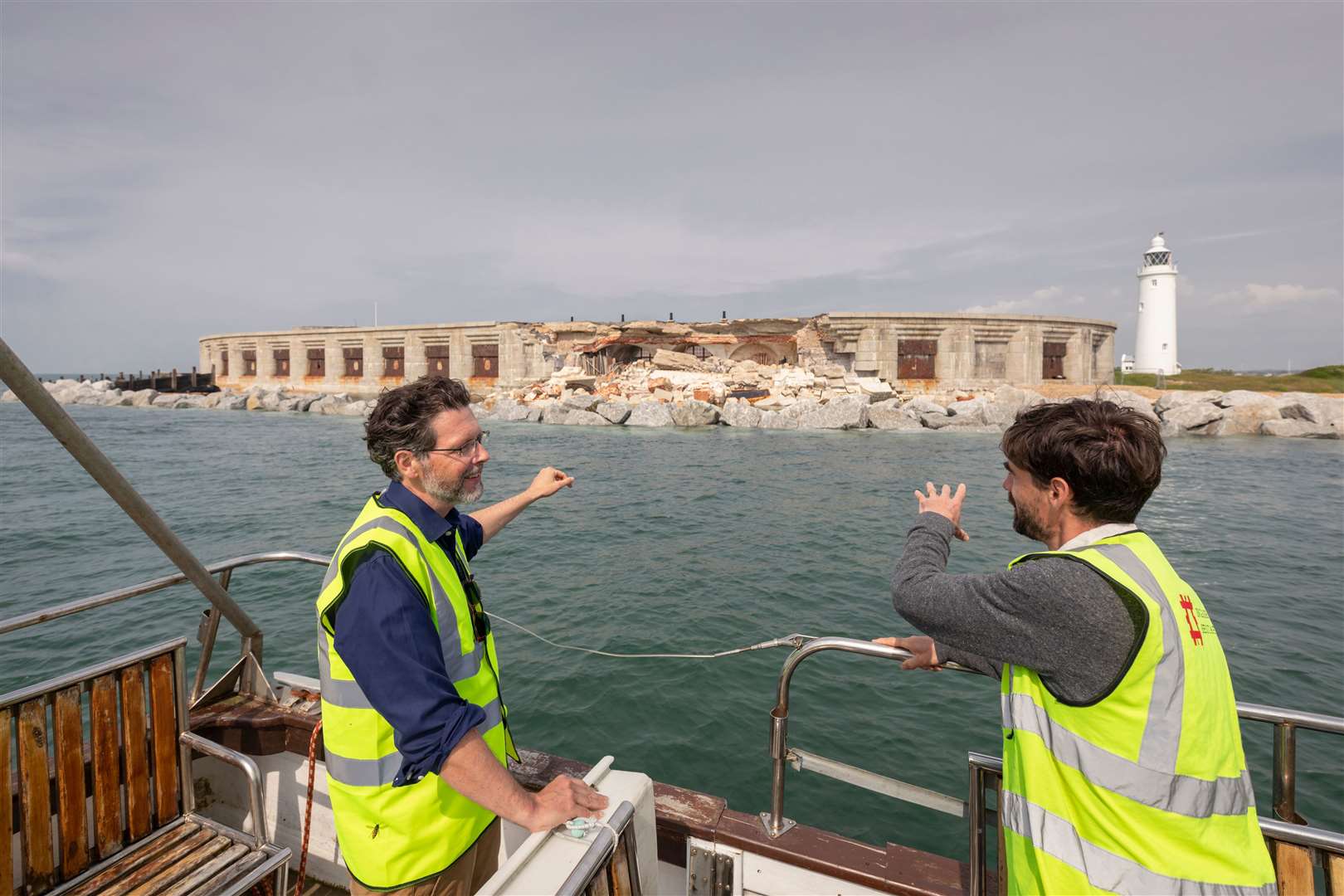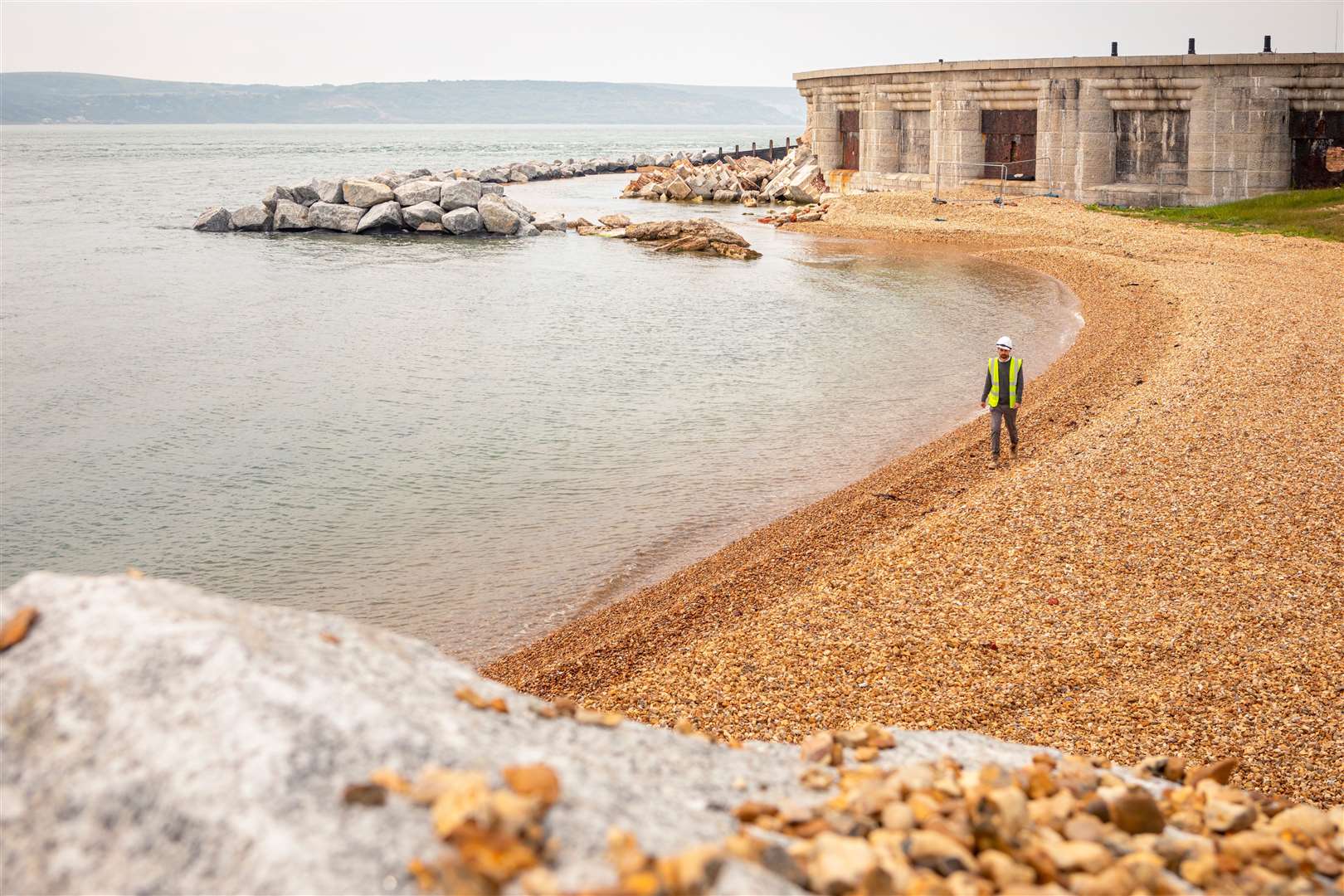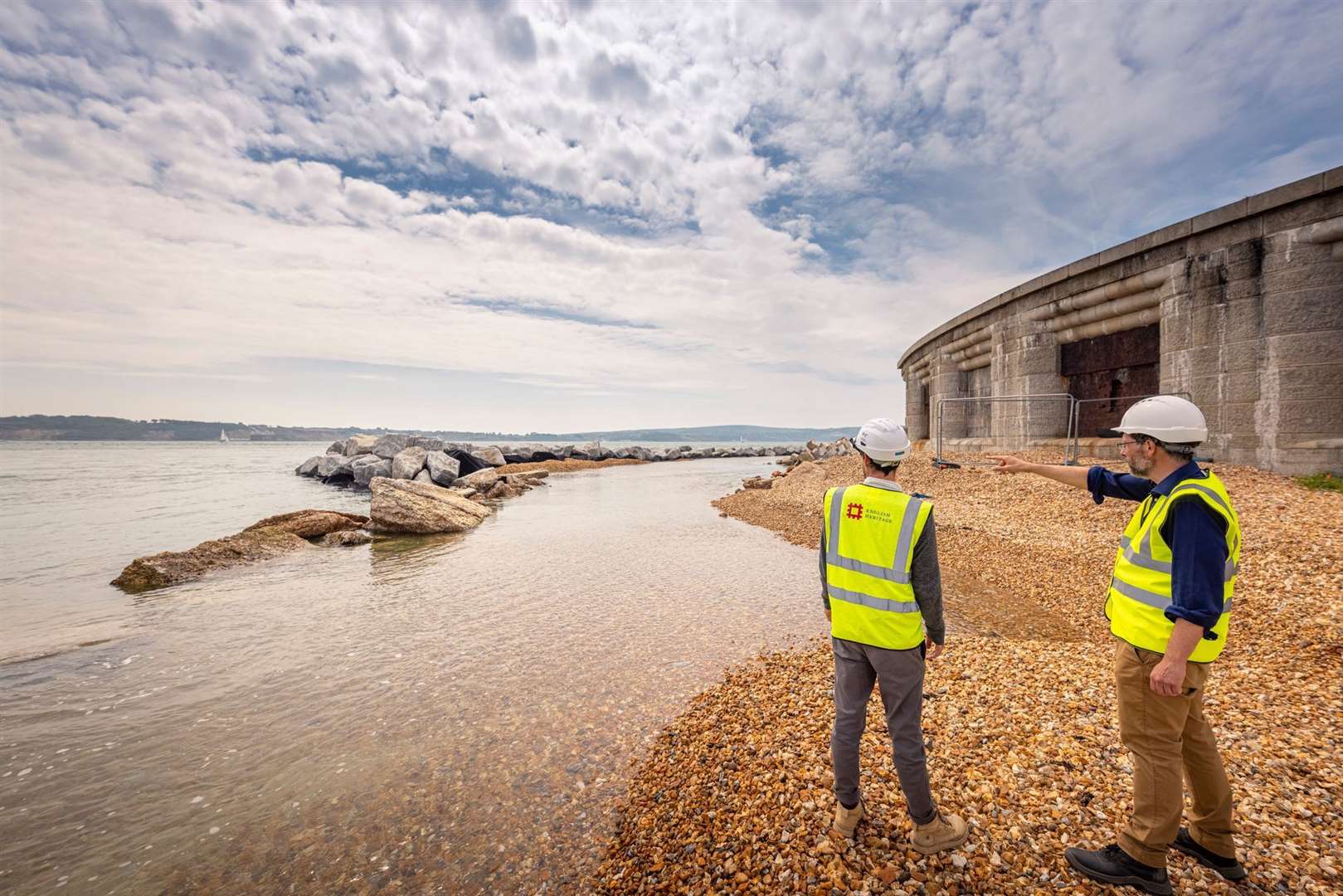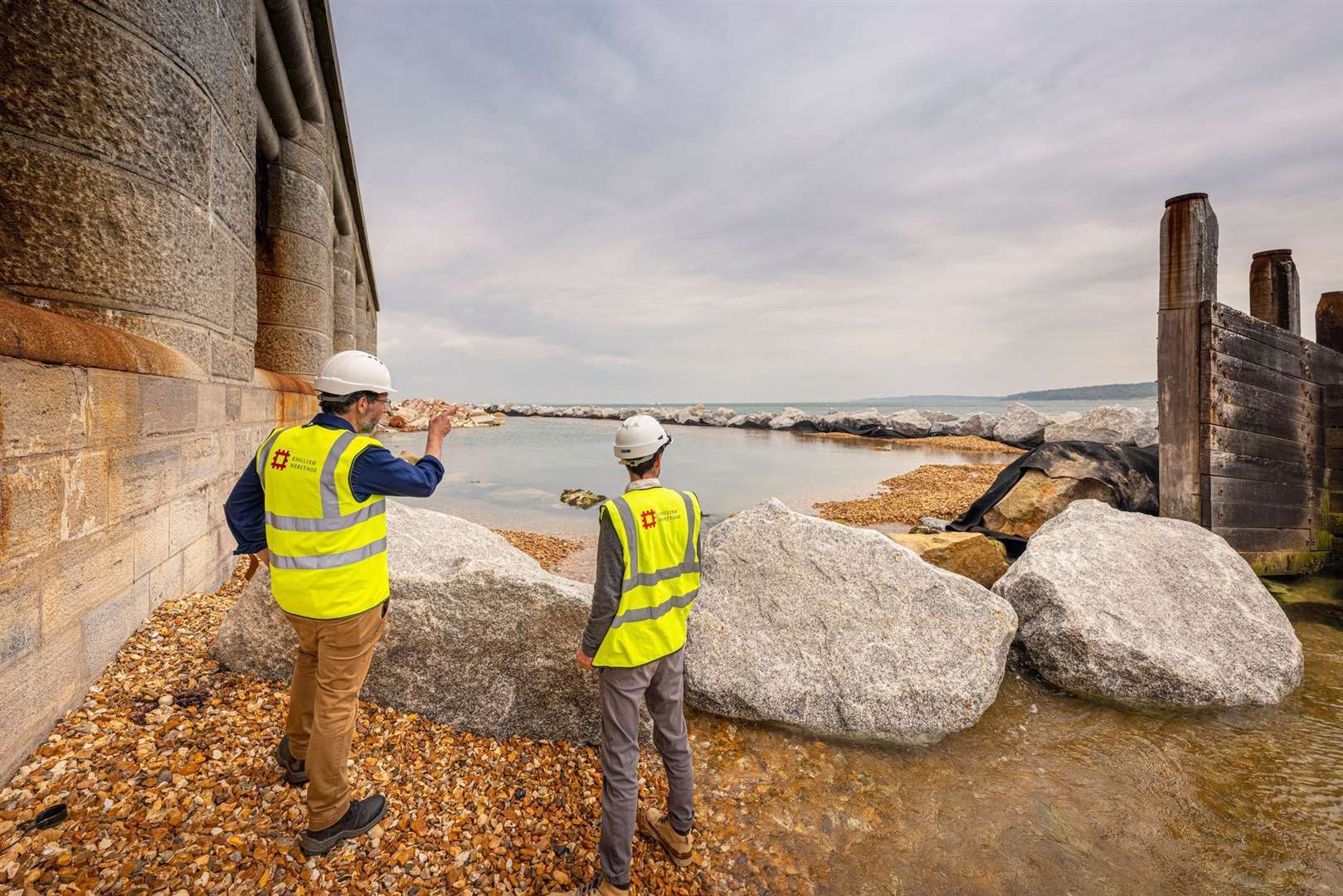 The work followed a significant section of the monument collapsing into the sea in February, and claims the charity was too slow to act on warnings it was in danger.
English Heritage said it had been days away from beginning work to strengthen the storm-damaged foundations. It warned the repairs would take many months.
English Heritage estates director Rob Woodside said: "I am pleased with the progress that has been made on site over the past month, and with the new defences completed ahead of schedule it is a welcome sight to observe the protection they are now offering to this part of the castle.
"Although this is good news, of course it only represents the first phase of our response, and the next stage will be much more complex, with our contractors working to underpin the damaged section, before the team move in to safely clear the debris from the collapsed section.
"Meanwhile, we will be continuing our monitoring in the castle's east and west wings to ensure we have the best possible picture of the forces affecting the castle, and can plan how to best protect it for the future."
Work to clear the damaged area and underpin the castle's east wing will continue over the coming months, before technical adjustments to ensure the revetment can offer the castle permanent protection.
The Tudor keep at Hurst Castle – the oldest part – remains open to the public during the works, with a regular ferry from Keyhaven and refreshments available from outside the castle entrance.
The Victorian east and west wings are closed whilst English Heritage's repair project is ongoing. The price of admission has been be reduced whilst these parts of the site remain closed.
---
---